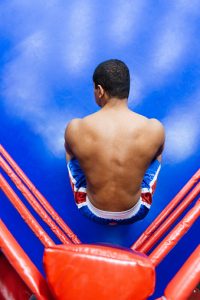 Internet IT departments need a "Managed services provider" (or "MSP") to do some lifting. The "heavy lifting" includes cloud migration management, big data mining, and disaster preparedness (to name just 3) are what MSP providers do best. The Internet IT department, with the help of an MSP partner can stay agile and forward-looking.
Someone once joked that keeping track of personal finances was like standing in a stream of dollar bills and snatching one now and then to buy a pack of gum. That humorous quip is analogous to the technology challenges your business faces each day.
The stream is innovation. Becoming a rock in that stream is all about staying ahead while struggling not to fall behind. That's where an MSP backstop comes in. Your IT department is often behind the power curve because they keep your business engine humming. The tune your IT department hums is often closer to the Wiz's signature tune Ease on Down the Road. An MSP can get your IT efforts closer to Dorothy's Somewhere Over the Rainbow.
We won't torture the musical metaphor further, but you get the gist here. MSP providers carry your technology baggage as well as help with the business marketing and growth map ahead.
Here are three examples:
1. MSPs ease the path towards the cloud.
Not in the cloud yet? Sure you are. Everyone with an email server or a browser is in the cloud every day, all the time. For enterprises, the promise of the cloud could cheaper at "most of the time." Hybrid cloud solutions offer a quick entry to the fast-paced world of virtual communications, accounting, data mining, etc. at exponentially lower start-up and maintenance costs.
An MSP has the expertise, talent, and resources to help in your transition to the hybrid cloud. Read what's on the horizon for the hybrid cloud in this Network World piece.
2. MSPs pave the way for launching big data analytics.
Speaking of the cloud, MSPs can open the door to fast and cost-effective delivery of big data analytics. If you want the valuable insights, innovation and competitive advantage that generate growth and increased revenue, big data analytics is your path.
Your IT department needs to look to cloud computing and do the infrastructure tweaks required. The MSP can be the guide and resource. Read more about the cloud as an enabler for big data in this solution brief by Intel.com.
3. MSPs are your backstop for disaster recovery.
You have read the horror stories about loss of business and revenue when disaster strikes the data center. If not, check out this online piece from MSPmentor. If you're among the 3 out of 4 companies worldwide that have not adequately prepared for disaster, you should get help.
Your resource for advice and preparation of a sensible backup and recovery plan is the MSP. Read this MSPmentor piece on how MSPs help customers survive disaster recovery.
Your takeaway
To stay competitive, you need to deliver a better product or service while controlling the costs in people and technology. The future of your business agility and keeping pace with technology is dependent upon the hybrid cloud. Likewise, with all that opportunity out there, catastrophic data loss can ruin any business.
So, you need an MSP. An MSP can be the high-powered adjunct to your IT team working as an expert partner, consultant and mentor. It can also serve as an off-site data storage resource to get your business back to earning revenue if disaster strikes.
Looking to become more agile and competitive? Bralin Technology Solutions is the trusted choice when it comes to staying ahead of the latest information technology tips, tricks, and news. Contact us at (306) 445-4881 or (306) 825-3881 or send us an email at info@bralin.com for more information.