Search Engine Optimization (SEO) is truly an important part of marketing for any business. Businesses that rely solely or largely on online marketing must understand the concepts of SEO marketing in order to be successful. If you've been doing this a while, then you probably know that it's not as easy as it seems on the surface. Today, there are numerous specialists in this field with years of experience in Search Engine Optimization. They will testify that search engine optimization is a complex procedure that requires several layers of precision efforts in order to work.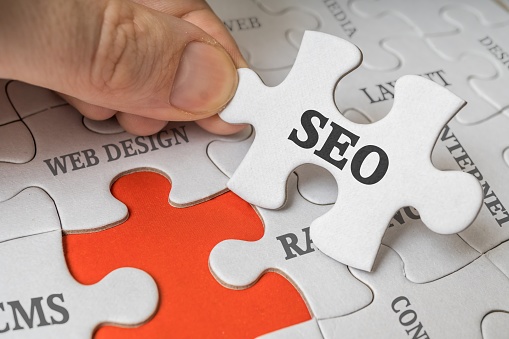 Search Engine Optimization is an art that if well mastered, will ensure that your website is ranked higher than the competition. Of course, being on that first page of results is every business owners dream and if it were easy, everyone would be there at one time or another. As with all technology, people have found ways to master SEO and they've found ways to "beat the algorithm." This process, though effective, can cause a website that really shouldn't be there, to appear at the top of your search results for a specific word or phrase.
Beating the algorithm sometimes results in the website that should be right at the top, falling to the bottom of the page. Though Google and others do work hard to make sure things like this don't happen, we all see it every day. Below, are our top 12 tips for getting your website to that first page of the listings.
Focus your content on fulfilling a need.
This is simple. All you need to do is find a need and fill it. If you do this well enough, consumers will come looking for you. Know your target consumer. Speak to them personally in your content. Make sure you're addressing their pain points and hitting all their hot buttons. Be sure your content speaks to people in a personal way. Always remember that the customer is who you're after; not the search engines. Write content that is useful to your customers.
Ensure your content is mobile friendly.
In this age, where people are somewhat addicted to their mobile phones, your web content must be mobile friendly. Make sure that everything is easily accessible from any device. People are using their smartphones more to shop and make purchases, so this process must be just as simple on a smartphone as online.
Do use keywords but ensure your web content makes sense
Knowing that keywords are the way to beat algorithms, some people load their web content with keywords. Check online to see what the current density rate for keywords is. At the moment, it's around 2 percent. If you go over this, the search engines could classify your site as SPAM. This is the exact opposite of what you really want. In addition, loading your content with keywords makes it sound less authentic and even annoying. It diverts the attention of the readers from important information about your business.
Give your audience more than they expect
Your website should contain good information about your company and your products and services. You can also add interesting trivia, a surprising story about one of the company owners, or anything unique that might make visitors remember you. Some sites use humor. Above all, be truthful and sincere and this will create trust in your website visitors.
Ensure your work is amazing
Do not bore your audience with irrelevant information. While writing informative pieces, ensure they are entertaining. It's often a good idea to work with a professional copywriter who can create incredible content that will WOW your audience.
Link, link, link
You don't want your visitors searching elsewhere on the internet for information concerning things that you've discussed on your site. Instead, provide links that go out to these stories. People today appreciate the convenience. Inbound and outbound linking can be tricky so get help from a specialist if you feel you need it.
Keep creating content
Do not just create your website and then walk away. Instead, keep tweaking the content there. Keep adding fresh content each week.  Make sure articles and blogs are relevant and valuable to your consumers.
Think like your consumer
Being an internet user yourself, you probably know a few things about how consumers think. But, it's important to learn what motivates a person to make a purchase from your site. There's a whole science behind these concepts. Once you understand the mindset of your target consumer, you can better address their needs and speak to their heart.
Ensure that content is evergreen
Before you post your content, ask yourself this question: "Three months from now, will this content still be relevant? What about in 6 months or two years?" Is the answer is yes, go ahead and publish it. If not, you may need to rewrite your content so that it's just as relevant in two years as it is today.
Every piece of your content matters
Your writing should focus on the value of your products and services. You want an amazing website that stays at the top of search listings for years, not just a few days. If you focus on SEO tricks, you may be at the top for a while, but then shoppers may realize that in fact, there is not much on your site they need. Stay relevant. Give shoppers what they're looking for. This is how you get return visitors.
Social media should be your best friend
Maintain all your social media sites placing fresh content there daily. Most business owners hire someone to do this for them and this can be a valuable investment that really pays off. Social media gives you the opportunity to interact on a personal level with customers and potential buyers. Don't miss out on this opportunity.
Focus on retention
Work with someone who understands the analytics that you get from your site each week. You can use analytics to tell exactly when someone clicks away and moves on. Find out what they were doing when that happened. Maybe there's a boring page on your website that could be updated with better content. Maybe there's something offensive that you don't see. Sometimes, it's nothing more than colors, shapes, wording etc. Humans are visual beings. They make decisions based on their feelings.
Length matters a lot
Longer content ensures that you can insert more keyword variations. Today's successful websites are posting longer blog articles. In fact, blogs that are at least 1000 words are ideal. Of course, longer pieces of content must be broken up with subtitles and images. This keeps readers interested.
Final thoughts
While search engine optimization may not be rocket science, it is still a science that many business owners don't have the time or the expertise to master. Hire someone who is good at this and has a proven track record.  Expect results and monitor their efforts to make sure this happens. It won't happen overnight, of course, but within six months, you should begin to see some good changes in your search engine rankings.